Jo is a ceramacist specialising in decorative pieces inspired by colours shapes and patterns found in nature and her surroundings.
Please visit the gallery to see more images
Jo's work is thrown, coiled or slabbed using white earthenware individually paintedwith underglazes then completed with a transparent glaze.
She worked as an Occupational Therapist for 50 years before retiring, during this time also studying ceramics at various adult education centres in Manchester, Leeds and Newcastle Arts Centre where she gained a Diploma in Ceramics in 1990.
She is a member of several art groups. Joint Chair of East Finchley Open Artistsand has exhibited in many venues. She is also a member of London Potters and won best design award exhibiting with them at Morley gallery and Spring Showcase Winner in the Catagory Use of Colour.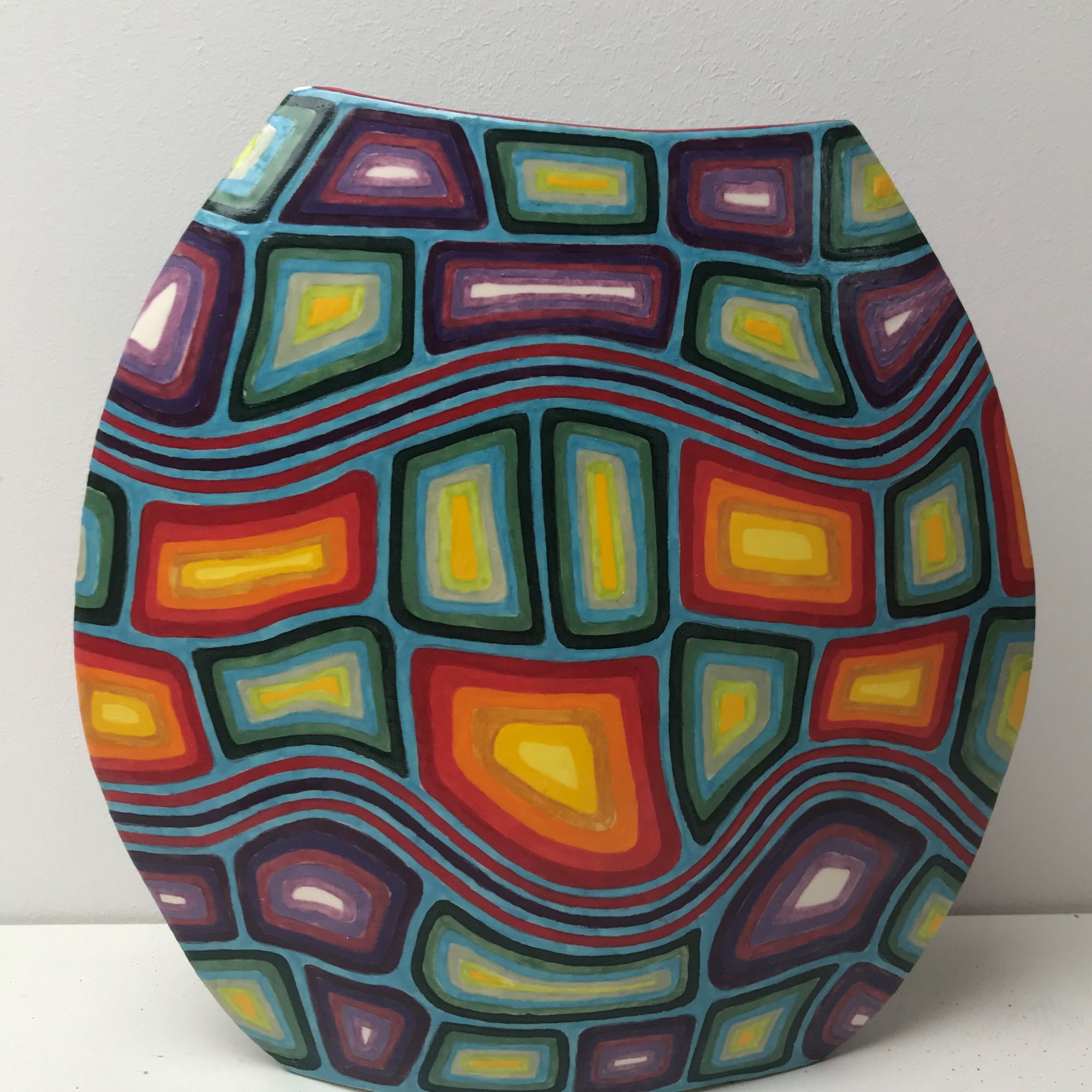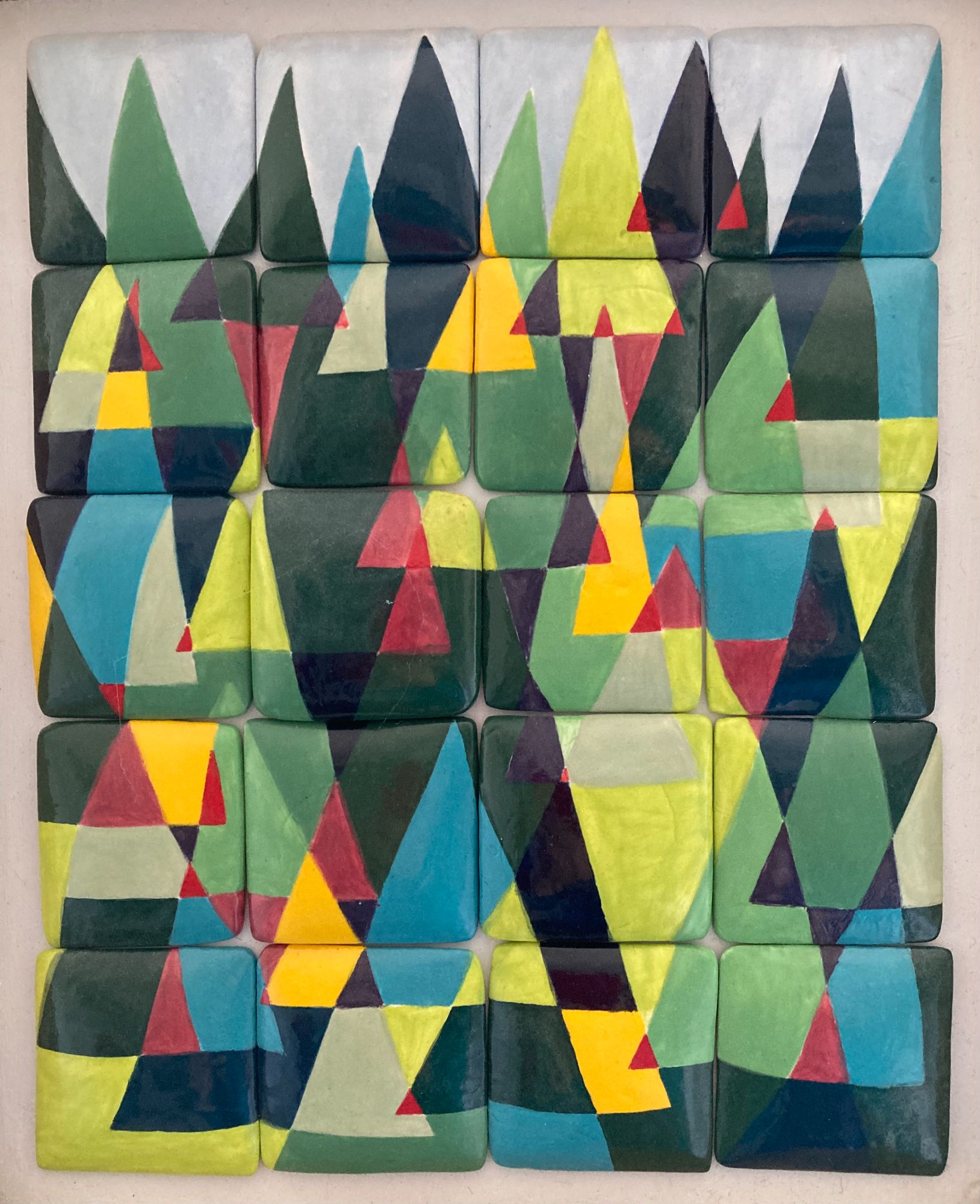 Vineyards in France, the Grand Canyon, the waves and ripples and sunlight on water in the ocean or pine forests in summer and autumn, all taken from nature or her surroundings, are inspirations for Jo's ceramic artwork. None of her designs are the same, every piece tells a different story, it is intricate and delicate, yet bold and abstract and most defiantly contemporary